© By Othmar Vohringer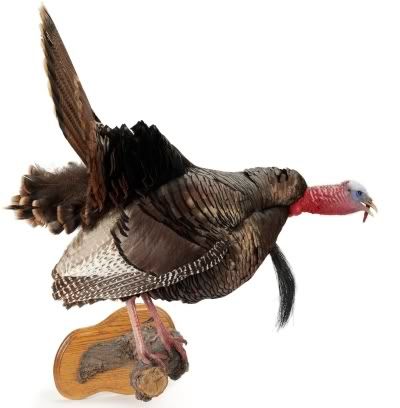 Noted outdoor writer and expert turkey hunter
Lovett E. Williams jr
. has written an excellent
article
on preparing a turkey for the taxidermist.
If you plan to have your fall, or next spring season, turkey trophy turned into a beautiful display object as a full mount then I strongly recommend that you read the article and heed the advice given by this expert.
It's a long article but reading it in its full length will save you disappointment in the end and provide you with the information you need to know before you take the bird to a taxidermist.
Tags:
Turkey Hunting
,
Preserving A Hunting Trophy
,
Expert Turkey Hunting Advice
,
Lovett E. Williams jr.
,
Taxidermist
,
Trophy Mounts